Ludwig Baumann is the founder, artistic director and linchpin of the Immling Festival, which has now been around since 1997. Here he works as director, set and costume designer and is always the contact person for everyone involved in the festival. After studying voice at the Richard Strauss Conservatory in Munich, in Los Angeles and Rome, the native of Rosenheim had permanent engagements at the Bavarian State Opera, in Düsseldorf and in Cologne. He has appeared on the world's great opera stages, including the Semperoper Dresden, the Paris Opera and at numerous festivals. Baumann sang all the great roles in his field. His extensive concert career has seen him perform in the world's great concert halls such as Carnegie Hall in New York. Further performances took him to Barcelona, Madrid, Tokyo, Salzburg and Paris.
From Gut Immling, Baumann has been coordinating and organizing workshops and concerts in Rosenheim and around the world for 30 years now. This year, the festival director is particularly looking forward to the production of Salome: a work that is psychologically of immense depth and one that plays an outstanding role in music history in terms of music and text.
Cornelia von Kerssenbrock
Musical direction
Cornelia von Kerssenbrock (Musical direction)
Cornelia von Kerssenbrock has been musical director of the Immling Festival since 2002. Here she conducted numerous operas by Vivaldi, Handel, Rameau, Mozart, Verdi, Puccini, Wagner, Bizet and other composers and made a name for herself as a Verdi interpreter.
After her studies at the Mozarteum Salzburg, at the Musikhochschule Freiburg and at the Accademia Chigiana in Siena/Italy, Kerssenbrock received various prizes and has since been touring as a guest conductor in opera houses and concert halls from Europe to Asia: For example, at the Novi Sad State Opera (Serbia), the Torun Philharmonic (Poland), the Städtebundtheater of Passau, the Stadttheater Biel/Solothurn (Switzerland), the Krakow State Opera (Poland), the Tbilisi State Opera and Radio Symphony Orchestra (Georgia), the Baku State Opera (Azerbaijan), in China (Beijing/ Harbin /Xingxiang / Guangzhou), with the Quatar Philharmonic Orchestra (Qatar). From 2002-2018, the conductor worked with the Munich Symphony Orchestra.
From 2017-2019 she was the musical director of the Swakopmund Music Festival (Namibia). Especially in Eastern Europe she is a pioneer in baroque repertoire and is engaged as a specialist for baroque music at various opera houses. She has worked with baroque ensembles such as "La Beata Olanda" (Freiburg), the Salzburg Baroque Orchestra (Austria) or the Tbilisi Baroque Orchestra Georgian Sinfonietta (Georgia) and regularly conducts at the Tbilisi Baroque Festival (Georgia).
This May, Cornelia von Kerssenbrock was looking forward to a reunion with the Pilsen Philharmonic Orchestra and a concert engagement with works by Johannes Brahms, Joseph Haydn and Frantisek Vincenc Kramár.
In 2022, the conductor was awarded the Medal of Merit of the Order of Merit of the Federal Republic of Germany as a tireless promoter of classical music culture.
Sabine Rogler
Assistant to the artistic director
Sponsorship
Phone: +49 (0)8055 / 90 34-20
E-mail: sabine.rogler@immling.de
George Silas Glass
Head of Artistic Operations Office and Casting
Assistance to the Musical Director
Phone: +49 (0)8055 / 90 34-13
E-mail: georg.glas@immling.de
Christine Unterseer
Ticketing and customer service
Phone: +49 (0)8055 / 90 34-0
E-mail: tickets@immling.de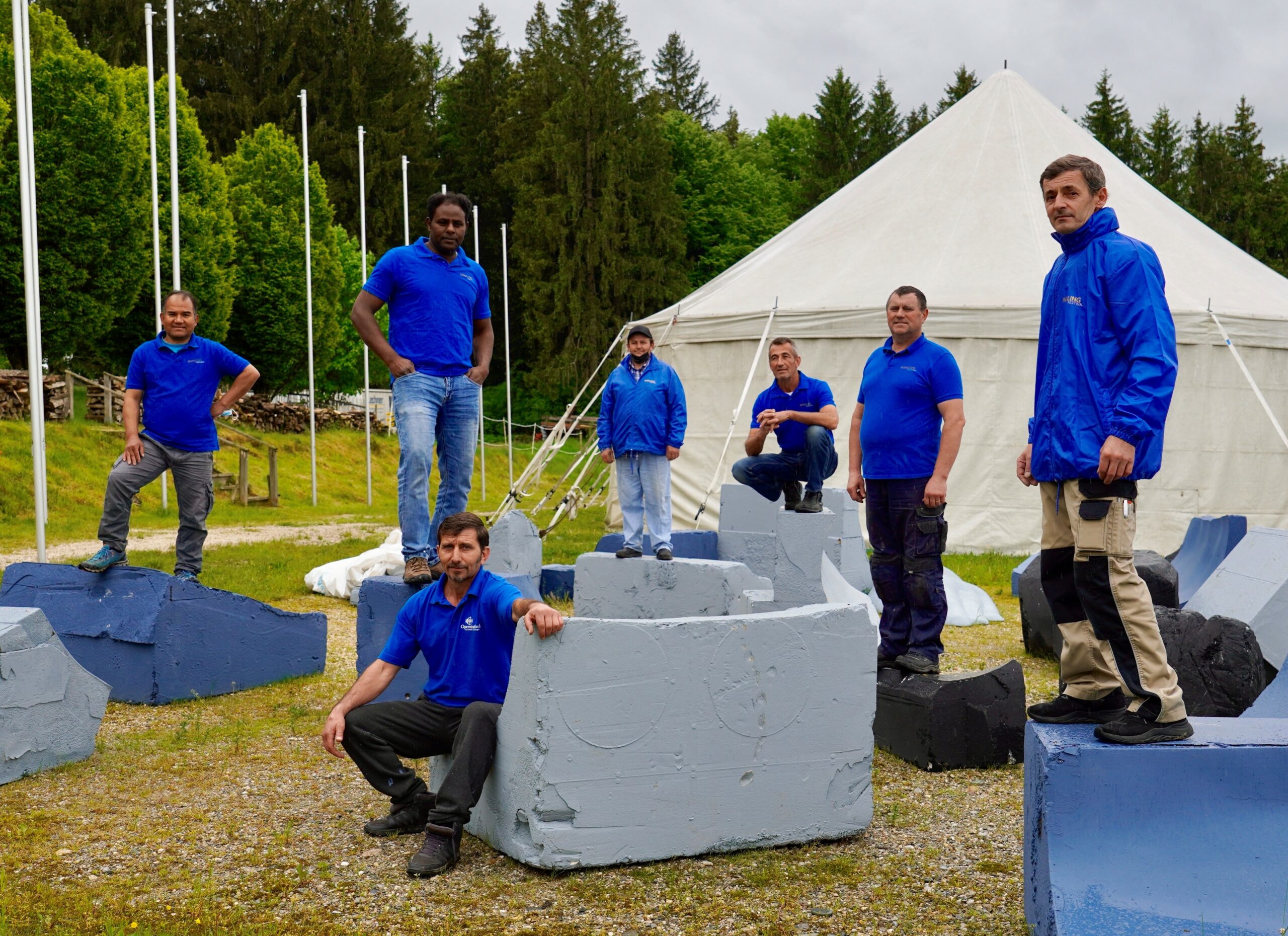 Employees technology and logistics
Devilal Chaudhary, Johannes Dell, Viorel Marcus, Petr Marinescu, Osman Omer, Sergei Pronkin